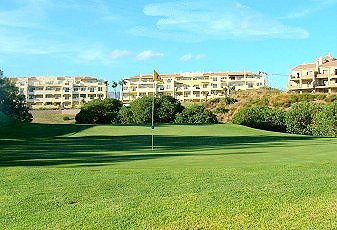 Hole Seventeen. (307 metres par 4)

The ideal tee shot is a driver straight down the middle, short of the hazard. The approach is to an elevated green, but it will need two good straight shots to give a chance of birdie or par.

(c) 2005 all rights reserved, no part of this website may be re produced under any circumstances.