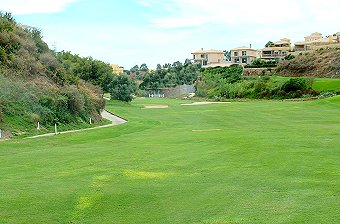 Hole Two (407 metres par 5))

This is a good hole which needs thought through carefully. There is O.O.B and trouble all the way to The safe tee shot is a long iron or fairway wood to the dogleg, but a well struck driver over the trees on the left of the dogleg, leave a four or five iron to the green, setting up a possible eagle putt. You have to go with the driver on this hole as the landing area is generous, and there is no punitive rough of bushes to catch you out.

(c) 2005 all rights reserved, no part of this website may be re produced under any circumstances.