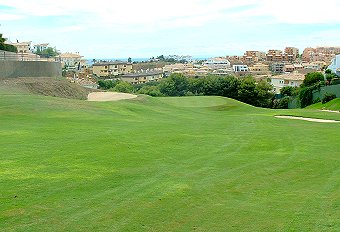 Hole Three (345 metres par 4)

An iron or wood hit to the right of the fairway will set up a good approach angle, needing a seven or eight iron to this green. The greens hold well so a longer iron should stop on the putting surface.

(c) 2005 all rights reserved, no part of this website may be re produced under any circumstances.